Wanted Dead Or Alive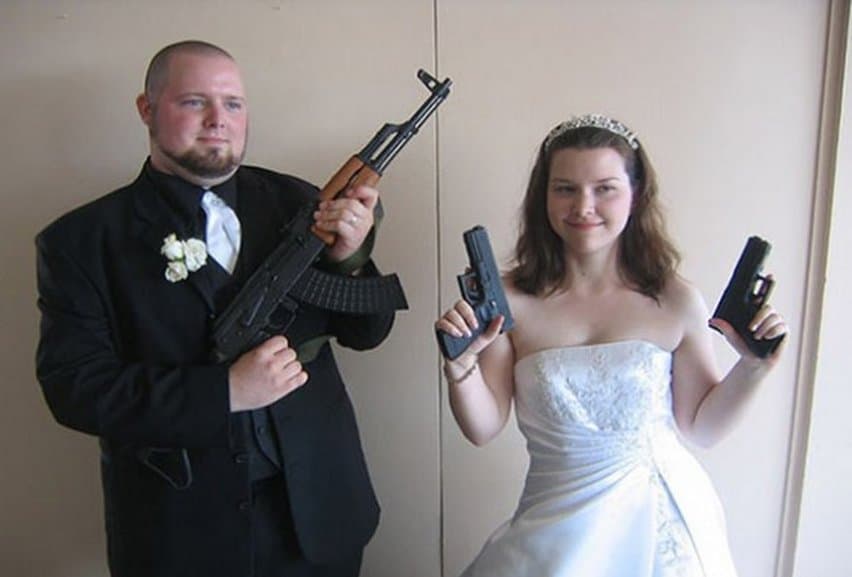 We know they like their guns, we just hope they have them permitted. Especially the groom as that looks like an AK-47 to us.
Rapper Wedding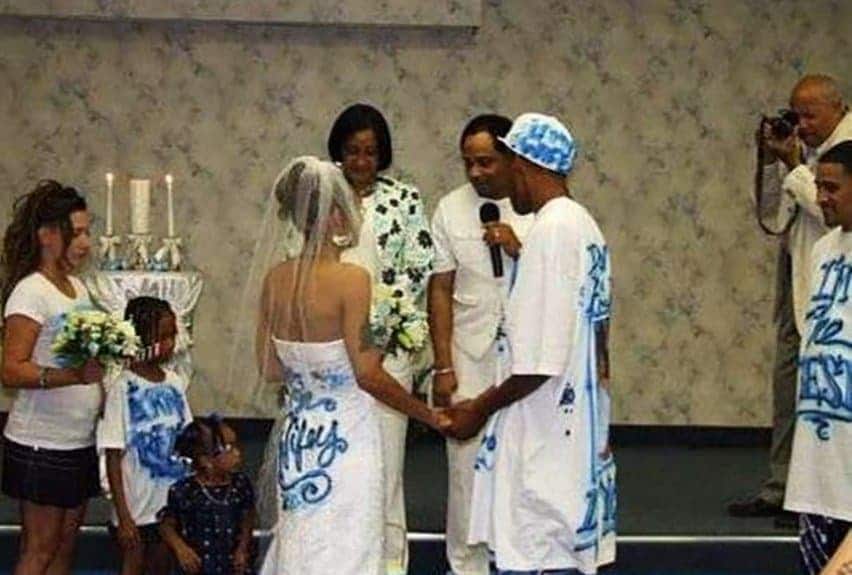 This couple clearly looks like they're happy and having a good time, even if they might have gone a little overboard with the spray paint.