I "Woof"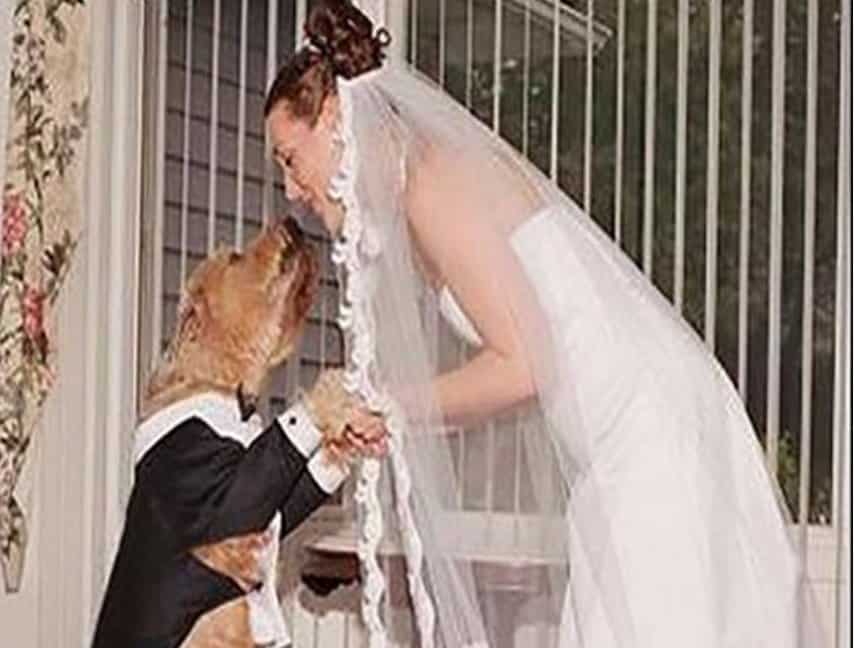 Okay so this woman obviously didn't marry the dog, what's awesome is that they thought to get a tux for the dog. Maybe he was the ring bearer?
May The Force Be With You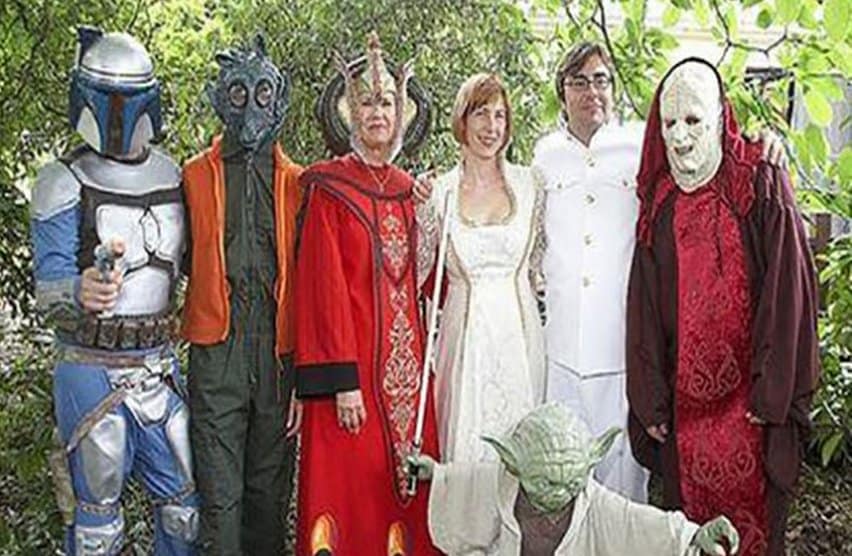 We have to assume that "Boba Fett" was the best man for this one, and that "Queen Amidala" was the maid of honor.