Camouflage Themed Wedding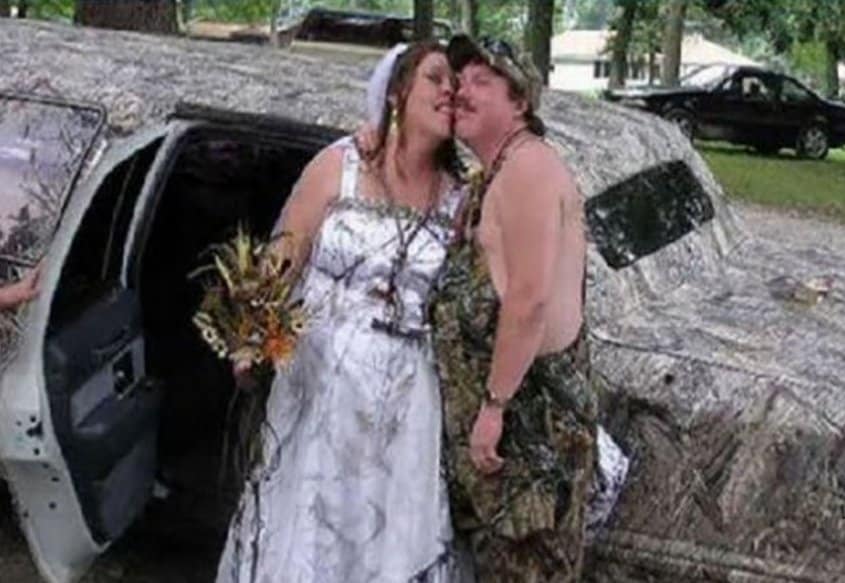 This is just pure country no matter how you slice it. The groom's camouflage overalls, the camouflage limo, and of course even the brides dress as hints of camo. This pretty much made our day.
Really Nervous On The Big Day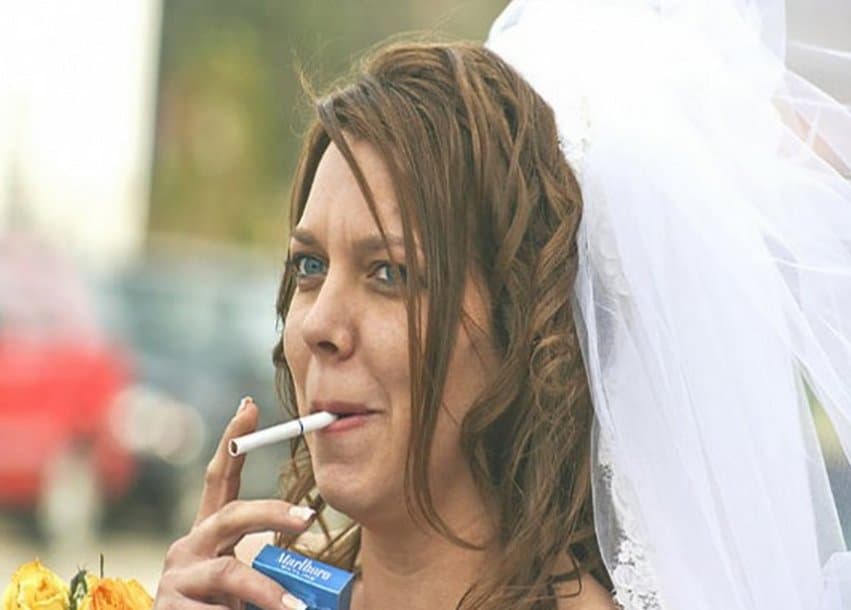 We think this bride needs to think long and hard about the pending nuptials because she clearly looks a little nervous.