North Drakensburg Traverse, South Africa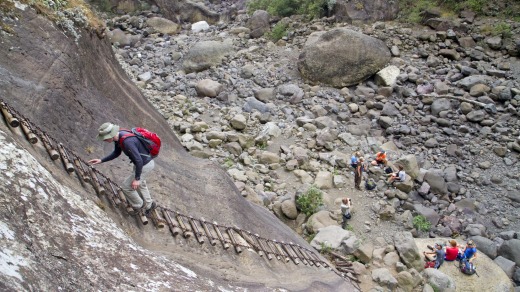 Here in South Africa you can hike to the world's second highest waterfall. Need I say more? Not just a 3,000 foot cascading waterfall but this 40 mile hike takes you across vast cliffs on the high plateau of Lesotho and down a gorge into Kwazulu-Natal. This walking trail into remote mountains in South Africa is just a mind blowing gorgeous experience. The ladders set amid this hike make it even more fun and a different hiking experience!
Bay of Fires, Tasmania, Australia
White sand beaches and boulders covered in blood red lichen are trail side sights on this one of the best hiking trails in all of Australia. You do need a guide though on this 27 mile trek through one of the best trails in Tasmania.