The Mt Whitney Trail, California, United States
Mt Whitney is the tallest mountain in the continental United States at 14,505 feet. The Mt Whitney Trail is a beast of a hiking trail starting at 8,360 feet at Whitney Portal and climbing through pristine alpine forests and than ninety-nine switchbacks before you even get within sight of the summit past trail crest. The views from the top of this mountain are out of this world and worth a 10.7 mile hike one way. Only 20,000 hikers are allowed to do this, what I think is the best day hike in California, each year. Apply for a permit to hike Mt Whitney today through Recreation.gov and prepare for one of the best hikes of your life this summer!
Markha Valley Trek, Ladakh, India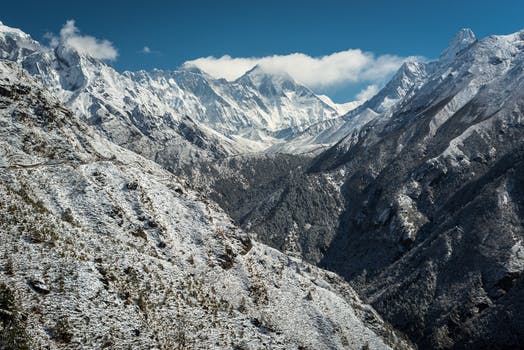 If you love to hike the best hiking trails in the world then a trip to the Indian side of the Himalayas just has to happen! This high desert trek at over 16,400 feet takes you through a mountain pass where you can be hosted by Buddhist families and witness the Buddhist way of life. It's an adventure you can have nowhere else on earth but in the Indian Himalayas on this forty seven mile trek. If you are looking for the tranquilly of the Himalayas and want to immerse yourself in the Buddhist lifestyle for a short while then this is the hike for you.